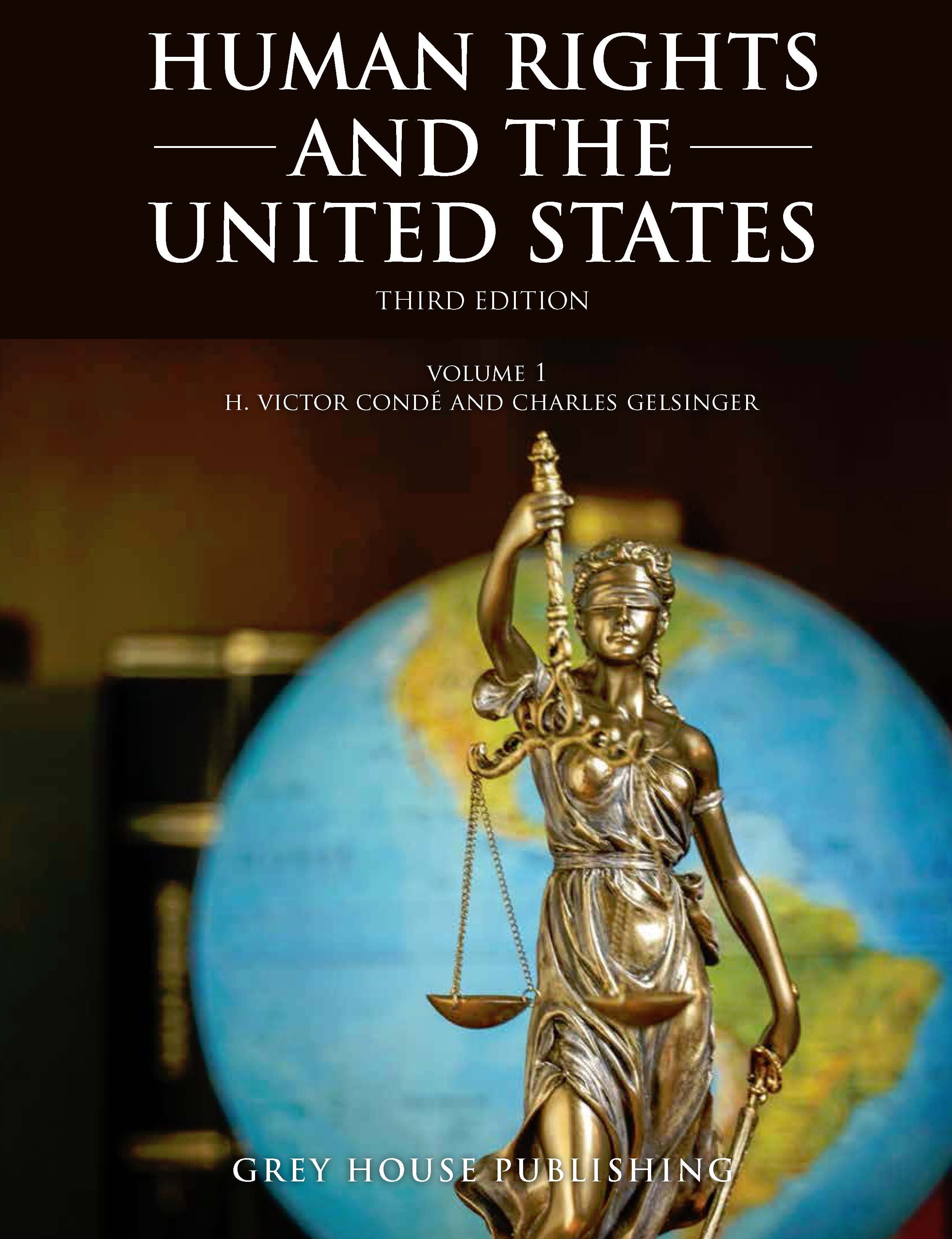 "...unique because of its U.S. emphasis and its inclusion of extensive primary source material. It is nicely organized and written at a level that makes it useful for high school and college students, as well as the general reader, and is recommended for high school, public, and academic libraries..."
-Booklist

"...invaluable for anyone interested in human rights issues ... highly recommended for all reference collections."
-ARBA

"...a conceptually thorough and well-organized reference. The definitions are relevant with valuable commentary and are linked to source documents and other related entries ... Both academic and public libraries should consider this important and timely reference for their collections."
-Against the Grain
Human Rights and the United States
Third Edition
Pub. Date: October 2017
Hardcover: Two Volumes, 2354 pages
ISBN: 978-1-68217-346-6
Price: $250.00
EBook ISBN: 978-1-68217-347-3 EBook Vendors
Request a

for your library


This two-volume set offers easy to grasp explanations of the basic concepts and laws and procedures in the field of human rights with a focus on the historical, political, and legal experience of the United States. It also includes information and primary documents in the related fields of International Humanitarian Law, part of the Law of Armed Conflict, and International Criminal Law, showing the place of such international law in the US legal system. This indispensable resource surveys the international legal protection of human dignity in the United States, and its foreign policy aimed at promoting and protecting human dignity abroad, and examines the sources of human rights and related international legal norms, cites key legal cases, explains the role of international inter-governmental and non-governmental organizations, and charts global, and regional procedures and reports in the United Nations, the Organization of American States and the Organization on Security and Cooperation in Europe (OSCE) human rights measures.
It has been updated to include policies, acts and statements of the new Trump administration.
This new third edition. organized into 23 thoughtful chapters, offers up-to-date information and data on selected topics such Education, the United Nations, Climate Change, Immigrants, Criminal Justice, Children, Torture, and so much more. Plus Chapter Two presents a detailed chronology of human rights that spans hundreds of years, ending with relevant events of 2017.
Each chapter contains Quotes & Key Text Excerpts as well as What You Should Know.
Comprehensive Introduction & User's Guide places the history of human rights in the United States in a national and international context, and helps the reader get the most of the detailed content

Provides expanded coverage of hundreds of Primary Documents, including conventions, declarations, protocols and periodic state reports related to the most up-to-date international action on police brutality, racial discrimination, immigration deportations, governmental surveillance, access to internet, freedom of expression and of religion, violence against women, limitations on engaging in armed conflicts, such as armed drones, genocide, and much more

Updated Chronological History
New Appendices, with US legislation, case law from US and foreign legal bodies, NGO human rights reports, and additional sources of information

A comprehensive Bibliography, to expand research on this crucial topic

Alphabetical list of Primary Source Documents

Comprehensive Index

Available in print and ebook formats
This comprehensive, timely volume is a must-have reference text for large public libraries, university libraries and social science departments, along with high school libraries.
Buy the Print and Get Free Online Access on the Popular Salem Press Platform!
An Encyclopedia of Human Rights in the United States comes with FREE ONLINE ACCESS on the popular Salem Press platform, http://online.salempress.com. With unlimited users and remote access included, your students and researchers can now search this amazing collection of data, anytime & anywhere.
Pub. Date: October 2017
Hardcover: Two Volumes, 2354 pages
ISBN: 978-1-68217-346-6
Price: $250.00
EBook ISBN: 978-1-68217-347-3 EBook Vendors


Note: If you find this work does not fit your budget, please print out this page and bring it to your local library. There is a reasonable chance they either have a copy, can direct you to a library that does, or will be willing to purchase it for their reference collection.